Since the 1950s, Frank Silha & Sons Excavating has served Southern Wisconsin customers with integrity and dedication.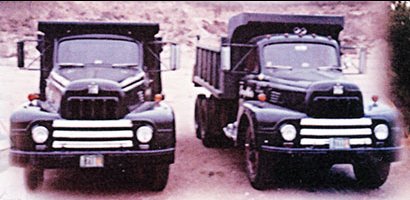 Company founder Frank Silha, a Janesville resident and 13-year employee of General Motors, saw an opportunity to provide quality excavation services in Southern Wisconsin. He began Frank Silha & Sons Excavating with just a few pieces of equipment and a grand vision for the future founded on dependable, quality service.
Committed to Innovation from the Start
In the early days, it wasn't uncommon to see Frank stripping topsoil from job sites with a snowplow and a jeep. But Frank was an innovator from the very beginning. In the 1960s, it was common practice to use a track loader for foundation excavation. Frank, always looking for a better way to use the latest technology, began using backhoes to dig basements. Following his example, it wasn't long before backhoes replaced the track loader in Southern Wisconsin. Frank was a pioneer in the field of earth moving, who brought his spirit of innovation to every project the company undertook.
Expanding to Meet Customer Needs
In 1964, Frank added his first employee. By the 1970s, Silha Excavating had grown into one of the premier excavation companies in Southern Wisconsin. Silha & Sons was hired to do the excavation work at the rapidly expanding Janesville General Motors plant on multiple occasions throughout the 1960s, 1970s and early 1980s. Large jobs of all kinds—from warehouse and factory expansions to city, county and state work—soon followed. Over the years, Silha & Sons has continued to innovate and invest in the latest in computer and drone technology, aggregate material locations, equipment and dump trucks to meet all our customers needs. Today, Frank Silha & Sons Excavating is a regional industry-leader, well known for its wide range of equipment, commitment to leading-edge technology and exceptional work.
Then and Now: Quality without Exception, Relationships that Matter
While the technology and times may have changed since Silha & Sons' early days, some things have remained constant. Silha & Sons customers can count on the company to provide exceptional work with integrity and dedication. The company enjoys long-standing relationships with many of its general contractors, having worked with many of the largest and most respected general contractors in the state of Wisconsin. Silha & Sons takes tremendous pride in the cultivation of these relationships.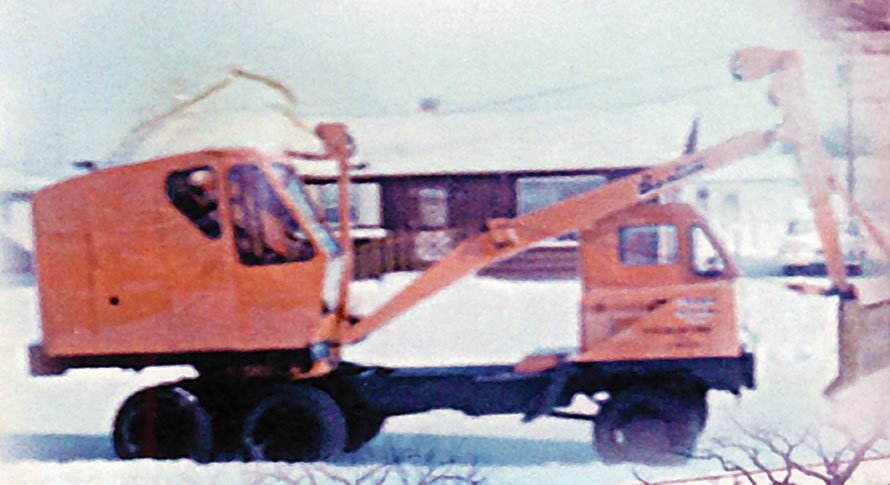 For the best technology has to offer coupled with outstanding service and quality, look no further than Frank Silha & Sons Excavating. Whether your job is large or small, we invite you to contact us today for more information. We look forward to serving you.
Community
Frank Silha & Sons Excavating is proud and humbled to be a part of the Janesville community and the Southern Wisconsin area. For more than 60 years, Silha & Sons has partnered with local contractors and businesses to help support community efforts and area residents.
Diversification of Services
In the early 2000's, Silha & Sons continued to expand to provide even better service to our customers with the purchase of the first of many aggregate pit locations. The Cronin Pit quickly became a leading provider of sand and gravel materials and topsoil in the area. Soon after the Gunn Quarry was purchased to provide quality limestone products.
As the expansion of the I39/90 corridor through Janesville was approaching another property in Janesville, next to the interstate, was purchased to provide aggregate materials for the concrete needs of the project. While not a pit location open to the public, this property provided hundreds of thousands of tons of material to construct the expansion of I39/90.
Silha & Sons continued to expand in 2019 with the purchase of the assets of Frank Bros., Inc., a 3rd generation established company in the Janesville/Milton area. The addition of the M-H Townline Pit and Beloit Pit, makes Silha & Sons a leading provider of aggregate materials in Rock County. Through our crushing, screening, and washing production we offer a wide-range of products at all locations.
With 8 pit locations throught out Rock County Silha has the materials to meet the needs of any project. Please see the Aggregate info or Pit specific pages for more information, products, and locations of our aggregate locations.